IT Support
IT Services for Business...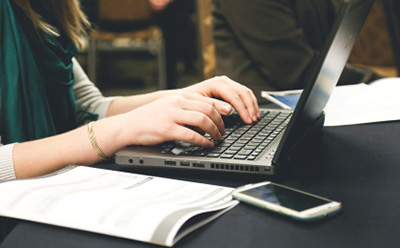 We tend to find that most businesses are looking for both ability AND reliability. It's expected of the person coming to your facility to understand your systems and know how to maintain them, or solve any problems that may arise with them. With the way technology is integrated into your everyday business model, waiting for service is just not an option.
So we have the ability and the reliability... but how about affordability? We've got it covered. Our rates are very competitive in the Lancaster area and usually less than our competitors. How is this so? Basically, we keep our overhead low with multi-talented personnel and shoestring advertising budgets. We advertise strategically and rely primarily on word-of-mouth advertising from our customers (which we get a lot of).
Scalability is our strong suit! We work with small businesses (even home businesses) as well as large enterprise class businesses.
Schedule a free phone consultation or onsite visit today. If you are having an issue right now...visit our support center.
Some areas of expertise...
General Office Solutions
We work with a variety of businesses...marketing firms, attorneys, supply companies, retailers, non-profits, and other service companies. A lot of these companies use the same types of software packages and some custom developed ones. Here are a few that we have experience with.
Quickbooks | Microsoft Office | Peachtree | Windows (Desktop & Server O/S)
FileMaker Pro | ACT | Adobe Products | Printing / Scanning | Cloud Solutions
Dental Solutions
We also work with a lot of Dental companies and are experienced in dealing with an array of different dental practice management solutions. Here are some of the software packages we are familiar with.
Mogo | Dexis | PBS Endo | ViewPoint | Eaglesoft | SoftDent
Computer Age Dentist | Kodak | Curve
Medical Solutions
Often working with medical companies, we've become well versed in dealing with complex networks, multiple facilities and a host of software platforms. Here are some of the software packages we've worked with.
Source Medical Advantx | Greenway PrimeSuite
Industrial Solutions
We've been fortunate to have a nice client-base among industrial facilities, mechanics and machine shops. These companies work with standard business software, but also with a lot of diagnostic and customer management software. The following are some of the software we have worked with or are currently working with.
Karmak | Cat ET | Perkins | Volvo Penta | John Deere | Isuzu
Computer Services
---
What We Offer...
Free Diagnostics!
Quick Turnaround Times
Student Discounts
Coupons & Rewards
Affordable Rates
On-site & In-Shop Service
A Friendly Atmosphere
Trustworthy Technicians
A Secure Facility
Solid Reputation
Years of Experience
PC Services...
Malware / Virus Removal
PC & Notebook Repairs
Notebook DC Jack Repair
Troubleshooting
General Maintenance
Internet Security
Hardware / Software Upgrades
New Computer Migrations
Backup & Data Recovery
Consulting Services
PC / Notebook Sales
Wireless Networking
Mobile Device Networking
Home Servers
Training
---
// END PAGE CONTENT ?> // FOOTER ?> // END FOOTER ?>