About Us
Just a bit about us...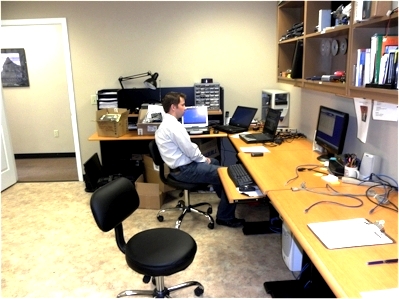 Digital Bridge Computer Services, formerly Blue Point Technologies, was established in September of 2013 and is tasked with the mission of providing the best class of products and services at affordable rates. Our specialty is designing, building, and supporting business networks and systems. We also offer a convenient repair facility for both residential and business customers that allow for affordable repairs with quick turnarounds.
Our training and experience have made us excellent troubleshooters, giving us the ability to quickly respond and solve any problems on your network, server, or workstation. We work well with both non-technical and technical individuals, so whether you are a small business without an IT staff or a member of an IT department, we can adapt to your needs. Located in Conestoga, Pennsylvania, we keep regular business hours from 8am to 5pm Monday through Friday and also have availability for emergency services.
Having formed a strategic alliance with seasoned internet marketing firm, Sharp Innovations Inc., our service offerings and resources, as well as our physical locale, have been bolstered. Now having the capacity to field a greater breadth of requests, the partnership allows Digital Bridge to offer a more complete service to clients, both current and future.
No appointment is needed to drop off a system for service. If you are interested in discussing detailed IT needs for your business, just call ahead and make an appointment to make sure someone is available to speak with you.